Pieta: Remote Helpline Psychotherapists
This item has expired, and will soon be unavailable for viewing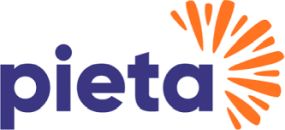 Remote Helpline Psychotherapists
The Pieta 24hr Crisis Helpline is a confidential professional service providing telephone/SMS crisis support, advice, and referral for those bereaved through suicide, engaging in self-harm, experiencing suicide ideation and concerned friends or family members.
Pieta is presently recruiting Remote Helpline Psychotherapists to join our existing team.
Hours: 24hrs per week on average (13 X 8hr shifts per month)
Location: Fully Remote – Laptop and phone will be provided
Salary: €22.84 basic rate per hour/€30.00 Sunday rate per hour
Position Type: Permanent Contract
24hr Crisis Helpline therapists works morning, afternoon, evening and night shifts – there is a set rotating roster in place, and this role requires all helpline therapists to work across this rotating shift pattern.
Essential Criteria:
Have completed a Diploma or Degree course in Counselling & Psychotherapy
Be an Accredited or Pre-Accredited member of IACP, BACP, IAHIP, FTAI, IAPTP, APPI, APCP, NAPCP, PSI or ICP.
Be flexible and available to work shifts across the 24-hour day, including night shifts & weekends and on a rotating basis
Demonstrate evidence of their personal therapy work
Excellent listening, communication, decision-making and assessment skills
Great warmth and the ability to empathise
Proficiency in MS Office and Outlook
Desirable Criteria:
Previous helpline experience, either in a paid or voluntary capacity
Training and experience in working with those at risk of or affected by suicide
Experience in working as part of a Clinical Team
Experience using Salesforce or similar CRM system
The successful candidate shall be required to:
Build relationships and support callers using the stated policies and procedures of the Helpline
Work within the ethos and philosophy of Pieta
Receive ongoing external clinical supervision and attend group supervision internally in Pieta once per calendar month
Actively participate in Pieta internal meetings as appropriate e.g., staff/clinical meetings
Take responsibility for one's own continued professional development
Keep up to date with best practice and procedures at all times in line with the Code of Ethics of IACP, IAHIP, FTAI, NAPCP, BACP, ICP or equivalent
Employee Benefits:
2 paid days to attend a course relevant to your role in Pieta and €150 contribution towards a CPD course
Entitlement to 2 paid supervision (independent) sessions per month up to a maximum of €70 per session
Occupational pension scheme (Upon completion of probation period)
Travel pass & bike to work schemes
Employee Assistance Programme
Employee discounts
Supportive team environment with monthly in-house group supervision and Pieta Way training for all new starters
Note: Garda Vetting is required of the successful candidates
Applications for the above should be made through our website or via email, attaching a cover letter (outlining your particular suitability to the role) with an updated Curriculum Vitae to recruitment@pieta.ie by Friday 2nd December 2022.
PIETA IS AN EQUAL OPPORTUNITIES EMPLOYER
General Info
Date Entered/Updated
21st Nov, 2022
Expiry Date
2nd Dec, 2022
Source URL: https://www.activelink.ie/vacancies/health/95971-pieta-remote-helpline-psychotherapists