A.S.S.C. (Accompaniment Support Services for Children): BoM Financial Trustee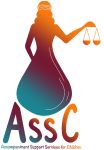 A.S.S.C
Accompaniment Support Service for Children
BoM Financial Trustee
The Organisation:
A.S.S.C. is a not-for-profit organisation that was set up in 2020 to address the needs of young people as they negotiate their way through the criminal justice system. Our service provides accompaniment and advocacy for young people and their families at different stages through the justice system.
A.S.S.C aims to ensure that all children who need our support receive it, in a timely and appropriate manner irrespective of their means. These are the following services which A.S.S.C. will be providing:
Forensic accompaniment for children and their families when children receive a forensic exam at the Barnahus OneHouse in Galway and the SATU in Rotunda.
National Advocacy Phone support for families referred to A.S.S.C.
Court accompaniment service in the Dublin region, for children who have to give witness testimony in criminal trials
General Trustee duties of a Charity Trustee
Comply with the Charity's governing document
Ensuring charity is complying with its charitable purpose for the public benefit
Acting in the best interest of the charity
Act with Reasonable Care and Skill
Manage the assets of your charity
A.S.S.C. is seeking an individual with proven knowledge in financial management or accountancy.
The responsibilities of the Financial trustee are as follows:
Must be a qualified Accountant, ACA or CIMA qualified, ideally with at least 5 years senior management experience.
To have a deep insight into all Financial policies and controls and propose any recommendations for change.
To have oversight of compliance and risk management in the organisation.
The Director will be appointed to the Finance committee of the organisation. Their role will be to evaluate and monitor the adequacy of Financial controls and procedures and ensure the organisation is compliant with best practice principles.
Have an overview of the finances to advise the Board on financial implications of proposals, cash flow problems, etc.
Oversight of compliance and risk management in line with usual board responsibilities
To be an authorised signatory of the Charity
Qualities and skills required
Good leadership skills
Good communication and interpersonal skills
Impartiality, fairness, and the ability to respect confidences
Ability to ensure decisions are taken and followed-up
Good timekeeping
Tact and diplomacy
Understanding of the roles/responsibilities of a governing body
Board Meetings:
There will be 12 board meetings and a number of sub-committee meetings a year. Meetings are held through Zoom.
Contact name: lynette@aasc.ie
General Info
Date Entered/Updated
15th Nov, 2021
Expiry Date
15th Jan, 2022
Source URL: https://www.activelink.ie/community-exchange/volunteering/86397-assc-accompaniment-support-services-for-children-bom-financial-trustee