Meath Springboard Family Support Services CLG: Board Director
This item has expired, and will soon be unavailable for viewing
Meath Springboard Family Support Services work to improve the lives of children by supporting adults in their parenting role and providing direct services to and for children. In 2020, we provided support to 370 children from 177 families. The company is a registered charity and operates in compliance with the appropriate legal and regulatory requirements.
The Board of Meath Springboard Family Support Services CLG are seeking to appoint 3 additional directors to the board to assist in maintaining and developing the services provided. We are particularly interested in candidates that have experience in one of the following areas;
Accountancy / Financial management.
Human Resource Management
Public Relations.
These are voluntary positions and as a result no fees are paid to Board members. Travel and subsistence expenses will be paid to members where applicable.
There will be approximately 8 meetings per annum, plus attendance at sub-committee meetings, as required. Together with preparatory reading for meetings and follow up activities and information analysis, the total commitment is expected to be to 6 -10 hours per month.
Each Director of a Board shall be appointed to serve for a term of up to three years and may only serve for a maximum of two terms consecutively.
How to apply:
For informal inquires please contact Shay Fulham on 046 9078220.
Please forward your expression of interest and CV to shay@springboardnavan.ie.
Closing Date 26/11/21
---
Person Specification
Fundamental to the role of being a Board Member is the understanding of the values and importance of working at a community level coupled with experience in Governance.
Candidates should be able to demonstrate the following:
The capacity to understand the environment in which the Meath Springboard operates;
The ability to take a broad future-focused perspective on the development of the organisation and its services;
A strong sense of ethics and integrity together with a clear understanding of good governance practices;
Excellent communication skills, both oral and written;
The ability to work effectively with others as part of a team and act to avoid or address any conflict which may arise, with a track record of working closely with others in order to achieve a common goal;
The ability to critically analyse information, constructively challenge the opinions of others, work to a shared consensus and accept collective responsibility for Board decision;
The ability to understand board level financial data, together with an appreciation of budgeting and sound financial management practices in relation to all funding received.
Successful applicants will be provided with induction training as appropriate.
Company Details.
Meath Springboard Family Support Services CLG.
Reg Charity No.(RCN) 200 43 643 Company Reg. No.(CRO) 303957
Add. Mangan House, Clonmaggaden Rd, Navan, Co. Meath
Ph No. 046 9078221 Web Site. www.meathspringboardfamilysupportservices.ie
Meath Springboard Family Support Services primary funder is Tusla, Child and Family Agency.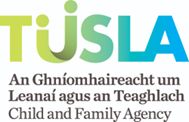 General Info
Date Entered/Updated
3rd Nov, 2021
Expiry Date
26th Nov, 2021
Source URL: https://www.activelink.ie/community-exchange/volunteering/86092-meath-springboard-family-support-services-clg-board-director