Childline by ISPCC: Donate Now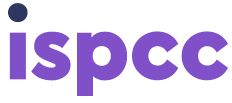 Right now, children and young people need Childline more than ever.  Your generous support will make sure there's always someone there to listen.
Childline is 75% funded through the public, without your amazing support we could not continue to deliver our vital services which are available 24-hours a day.
Thank you 
General Info
Date Entered/Updated
20th Dec, 2022
Expiry Date
20th Feb, 2023
Source URL: https://www.activelink.ie/community-exchange/fundraisers/96559-childline-by-ispcc-donate-now